About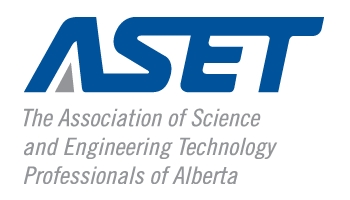 The Association of Science and Engineering Technology Professionals of Alberta, or ASET, is a not-for-profit, self-governing organization in Alberta, Canada. We are a professional association that promotes the interests of the engineering and applied science technician and technologist professions in industry, educational institutions, the public, and government. ASET evaluates the qualifications of individuals who apply for certification and issues professional credentials accordingly.
ASET is pleased to offer online practice tests for applicants preparing for many of our examinations. These practice tests are designed for you to become familiar with the format of the exam, exam material, and the examination platform and interface you will use for your assessment.
When you complete a practice test you will receive a score report which will allow you to compare your answers to the correct answers for each question. The score reports can be used to identify areas in which further study might be needed and should be a good indicator of your level of preparedness for the actual exam.